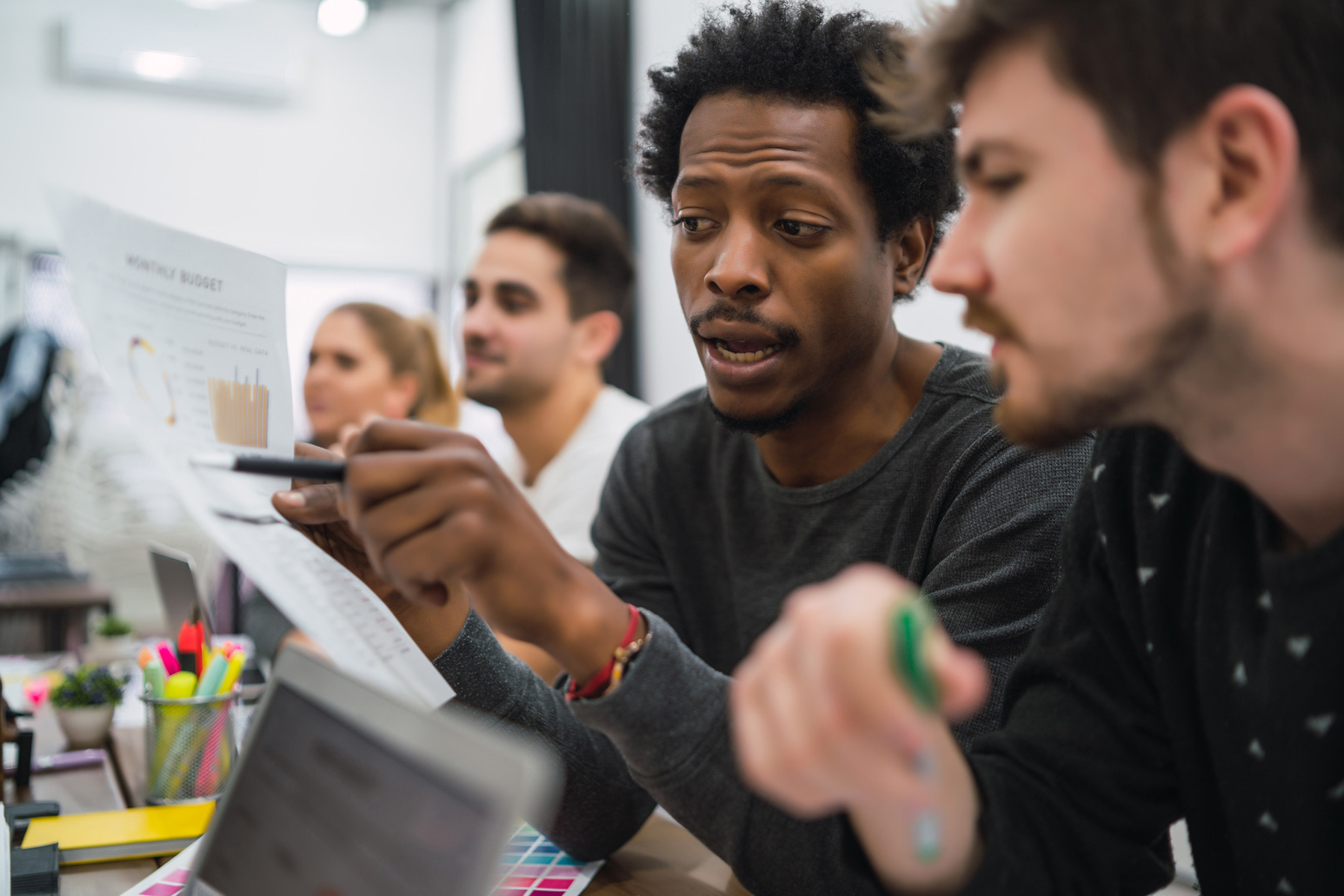 Blog by Dawn Button, Button Graphic Design
A graphic design brief not only gives clear instruction on expectation and delivery, but saves you $$$, maximising your spend.
Providing a design brief requires prior thought and attention to detail as you communicate the scope and goals of your project. You need to have a firm understanding of what your end goal is before you even begin the brief.
What's a design brief?

A design brief outlines the objective, outcome, and desired results of project design, rather than the design itself. You're not responsible for creating the design. It's your job to focus on your objectives and to provide guidance for the graphic designer.
Why do I need one?

Design briefs are straightforward, and the information you provide will give your graphic designer an intimate look into your business. As a general rule, the more information you provide about the task you set, the better the outcome is likely to be. Your design brief should give your graphic designer everything they need to hit the ground running.
What should I include?

What the design task is;
What you intend to use it for - i.e. logo for your website, socials, business card, signage and vehicle graphics;
Who your audience or target market is;
The problem your product or service is solving;
Aesthetic design ideas if you have any;
Your top 2-3 competition;
Due dates;
Specific colours you would like … or prefer to avoid!
Take your project to the next level by working with Button Graphic Design, contact us now!
Tips for writing a design brief
1. Highlight the specifications of your project:
Do you have a brand style guide that must be followed?
What size do you need the finished design to be?
Will you require business cards? Flyers? Posters? Web banners? Car decals? Merchandise?
Do you need help creating a brand style guide?
Provide as many specifications as you can. The more details, the better. Chances are, if you leave some important details out for the sake of being concise, you'll end up with more time-consuming back-and-forth later.
2. Identify your target audience
Give an in-depth breakdown of your target audience:
Do they own a business?
If you are selling a product, who is your client?
What's their age range?
How do they identify? For example, if you are selling baby clothes, it's important your designer knows this to create a design that will appeal to your primary demographic.
Try to paint a customer profile so vivid that your graphic designer can practically see the faces of your clientele.
3. Set a budget
One of your top goals should be to maximize the amount of money you intend on putting into your project. Setting a budget lets your graphic designer know what they can and can't do. Having a budget in place also lets your graphic designer know if you can afford their time and creativity.
4. Create a corporate profile
Identify as many details about your business as possible:
How long have you been in operation?
What's the size of your business?
What's your reputation?
What are you hoping to achieve from the design task you are providing?
The best design briefs get into the nitty-gritty when it comes to in-depth details about your business. Make sure you leave the sales pitch at the door. You're not trying to sell your business in your design brief; you're making sure your graphic designer understands every aspect of your business so they can sell it visually.
5. Provide a deadline
As with any project, you should set a realistic deadline for work completion. Consider each step and give your graphic designer plenty of leeway to finish the project without feeling rushed (that way they'll deliver a higher quality end product). Naturally, you should avoid rush jobs if possible. But if you do need a project done quickly, be upfront with your expectations. That way your graphic designer will know what they're signing up for, and can allocate the time needed to do a good job alongside current workload.
Creating a graphic design brief also helps you focus on your task details, eliminating missed components or improving others, crystallising your request and saving you time and money. It helps your graphic designer do their job and exceed your expectation. What's not to love?